Pottery can be a hobby or it can become a major part of your life.  This workshop is great way to start your exploration with clay in a relaxed environment.  This workshop is also ideal if you are looking to do fun activity with your friends or family. No prior experience working with clay is needed.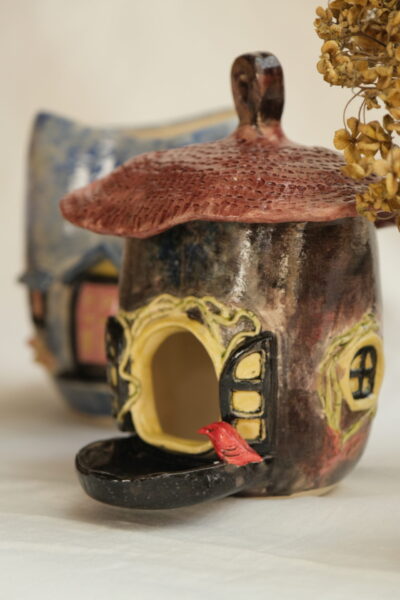 This is a 2 day workshop, with 2 sessions, 3 hours each on both days . This workshop will delve into specific ceramic hand building techniques which are perfect for beginners. Each student will make an article using the technique and add necessary surface decoration.
Session date:  9th   & 10th December
Saturday & Sunday
Session time: 10:30 AM - 1:30 PM
Pick Up Date for the Articles: December  23rd Saturday -  30th December  between 10:30am to 5:30pm
NOTE:  Post 30th December, the articles will not be saved any further in the studio.
Cost includes all materials, plus your article will be glazed and fired by our staff after the event.
We are located at  :  10, Temple tress row, S.T Bed, Cauvery Colony, Koramangala, Bengaluru
Google Maps :Claystation Bangalore
We are also on Instagram :Claystation Bangalore
Instructor Brief: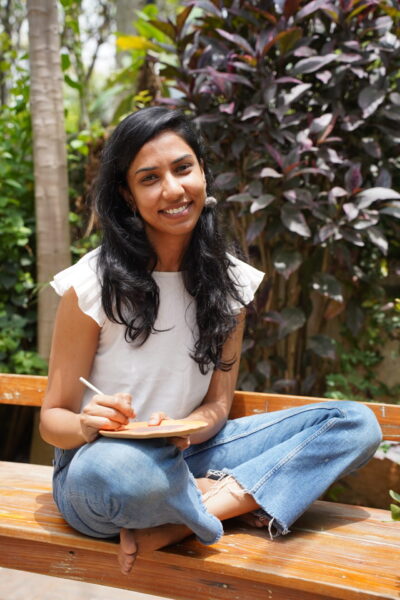 Rupini
Rupini has a background in architecture and dance. Over the last few years, she has been moving between mediums which eventually brought her to clay. She started her ceramic journey at ClayStation where she did the 4-month foundation course. What fascinates her about ceramics is the depth in its artistic possibilities with the added benefit of it being functional. Following her training, she continues to explore the possible interplays between different mediums and aspires to design curriculum that encourage creative 'play' for both children and adults.
Instagram Handle : fishxdirt
NOTE:
1. Refund
On or before 7 days (2nd December )  - Full refund
On or before 2 days (5th December)  - 50 % refund
Cancellation after (5th December) - No refund
All the refunds will be processed only after 15 working days post cancellation
2. Transfer
Transfer to another person - If a person is not able to attend the program for any personal reasons, they can transfer their slot to another person for the program they have registered for, and inform the studio at least 1 day before to add them in the group.
Transfer to another class - Transfer to an alternative class date is not possible once you register. You will need to cancel the registration for the existing program (Cancellation and refund policy will apply) and re-register for the new program
3.Missed Sessions -
Claystation will not offer refunds for the sessions missed
Claystation reserves the right to cancel or change the schedule of classes. The participant will receive a full refund in the event of cancellation. However, if the classes are rescheduled, you can opt for shifting to the next batch/postponed date or take a refund.
4.Studio Closure:
If the studio is forced to close due to factors outside of our control such as severe weather conditions, or an infectious disease such as Covid-19, we will make an effort to reschedule the paused sessions. However we will not offer any refunds
9 & 10th December I 10:30 AM-1:30 PM
Saturday and Sunday
Number of sessions: 2
Instructor: Rupinie E
Prerequisite: None
Venue: Claystation Studio Koramangala
Age: 16 and above
Fee: 2950 Rs.