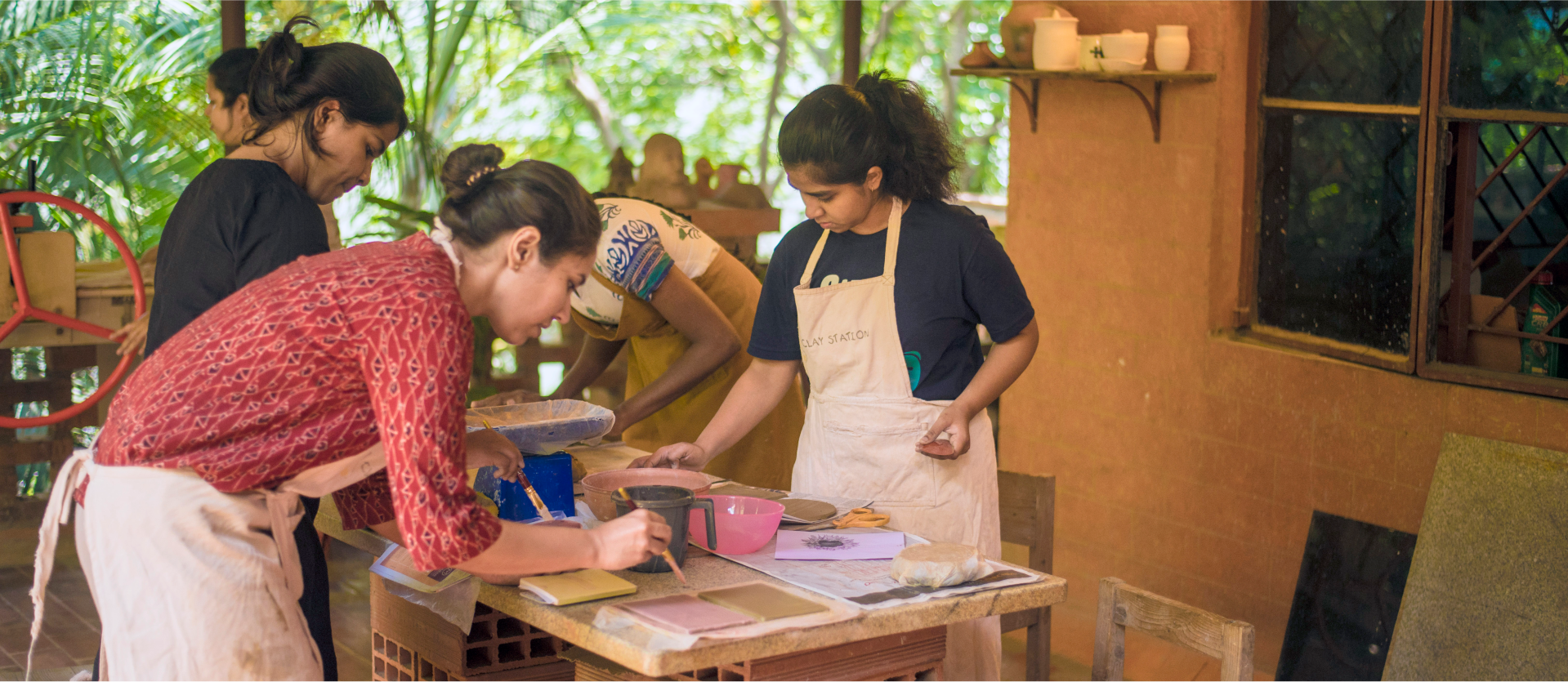 Students may use Studio's facility and equipment outside of class only during posted open studio hours.
Children and friends of students are NOT allowed in the facility during open studio hours.
Open studio hours are from Tuesday – Saturday (2.30pm - 5.30pm)
Open studio hours can change on short notice. Check the notice boards for updates.
Open studio is charged on monthly basis starting from the 1st to the end of the month
All Open Studio charges are exclusive of clay and firing charges.
Students are allowed to use studio glazes with prior appointment only, and charged for the same according to the size of the article, along with open studio charges.
Carefully sign all your work you want fired.
This is an educational facility.
This is not a production studio. Work for commercial purpose is not allowed.
Students who produce large volumes of work will receive a warning and will be fined.
They are welcome to use the Maker Space facility in our warehouse.
Size limitations will apply to work. The studio may not be able to fire all size and types of pieces.
Please check with the staff before making any large or irregular work.
Open studio full month
Rs. 2150
Open studio per day
Rs. 700
Open studio for 3 hours
Rs. 350
Open studio per hour
Rs. 150
For Kiln 818 (Excl of taxes)
Bisque firing full kiln
Rs. 750
Bisque firing full shelf
Rs. 250
Bisque firing half shelf
Rs. 125
Glaze firing full kiln
Rs. 1500
Glaze firing full shelf
Rs. 500
Glaze firing half shelf
Rs. 250
For Kiln Glaze Tech (Excl of taxes)
Bisque firing full kiln
Rs. 500
Glaze firing full kiln
Rs. 1000