An airy studio coloured by blue skies, lush trees and terracotta walls, Claystation fosters a rich environment for potters to create. It's outfitted with quality equipment, material and a streamlined workspace with dedicated areas for building, drying, washing and glazing. Together with expert training, we've managed to create an ideal studio that people love coming to.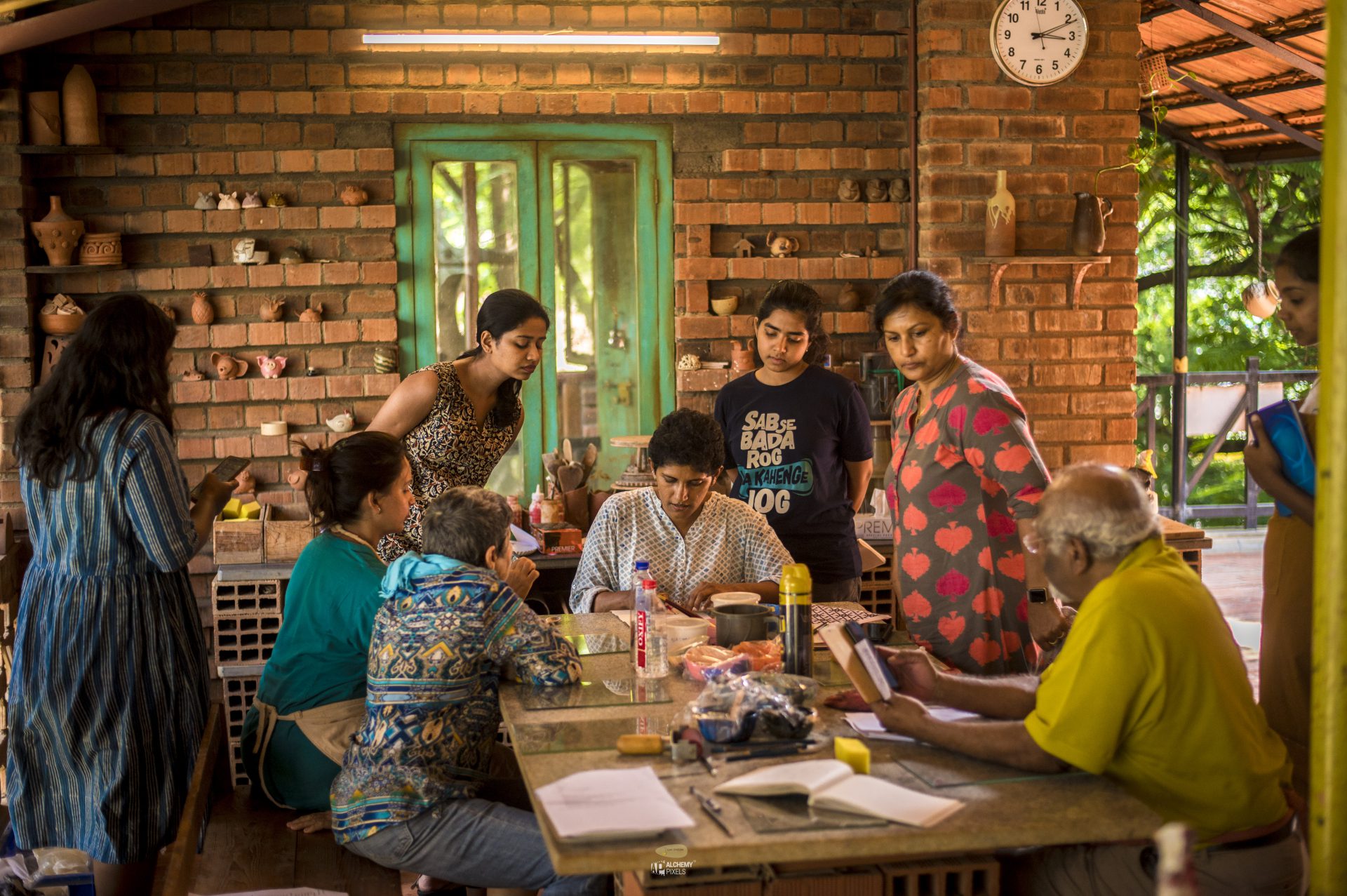 As an extension of our mission to empower artists, we've helped various artists set up their own studios and workshop their skills and techniques. We guide them on the process based on their requirements and financial means.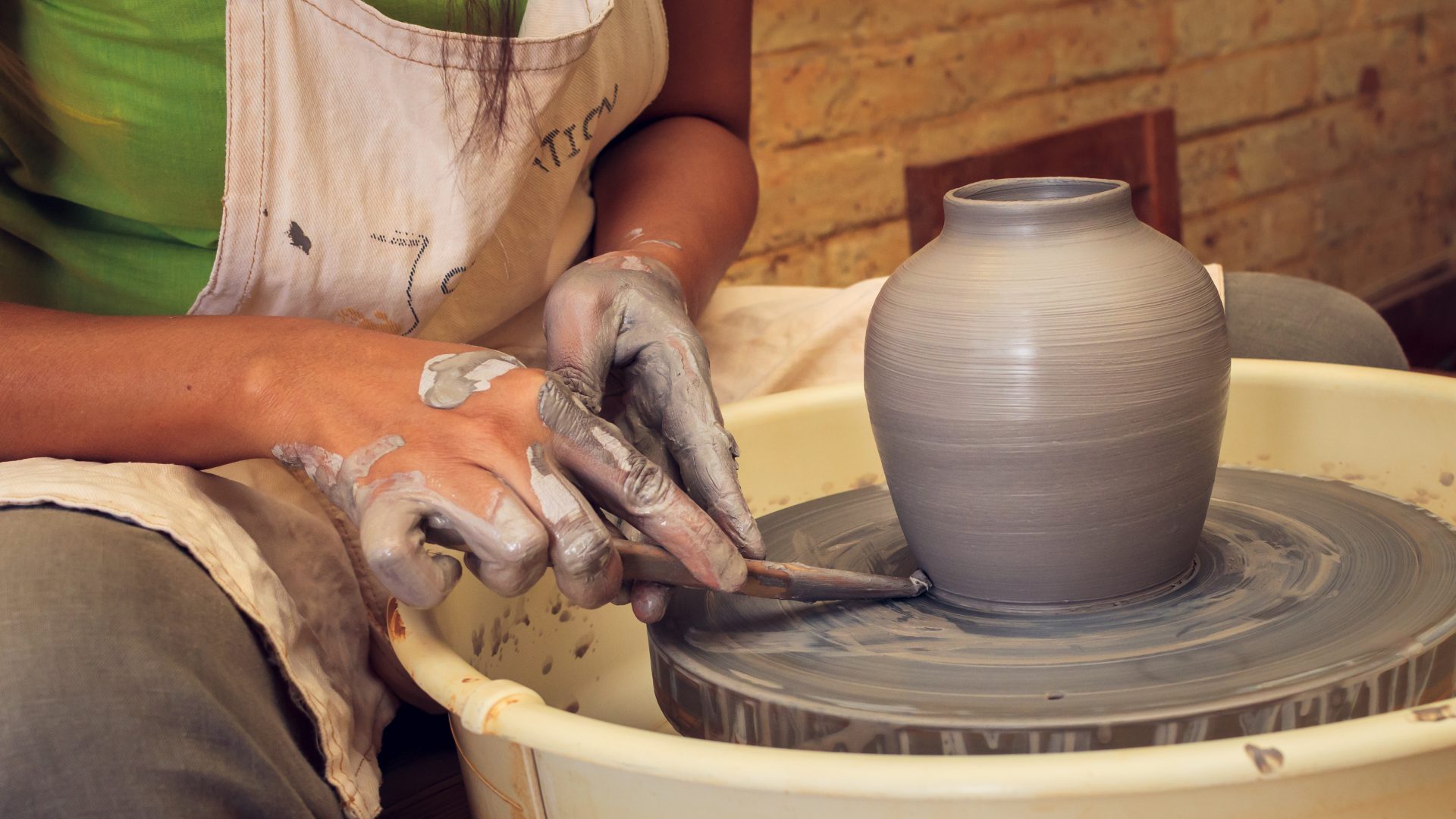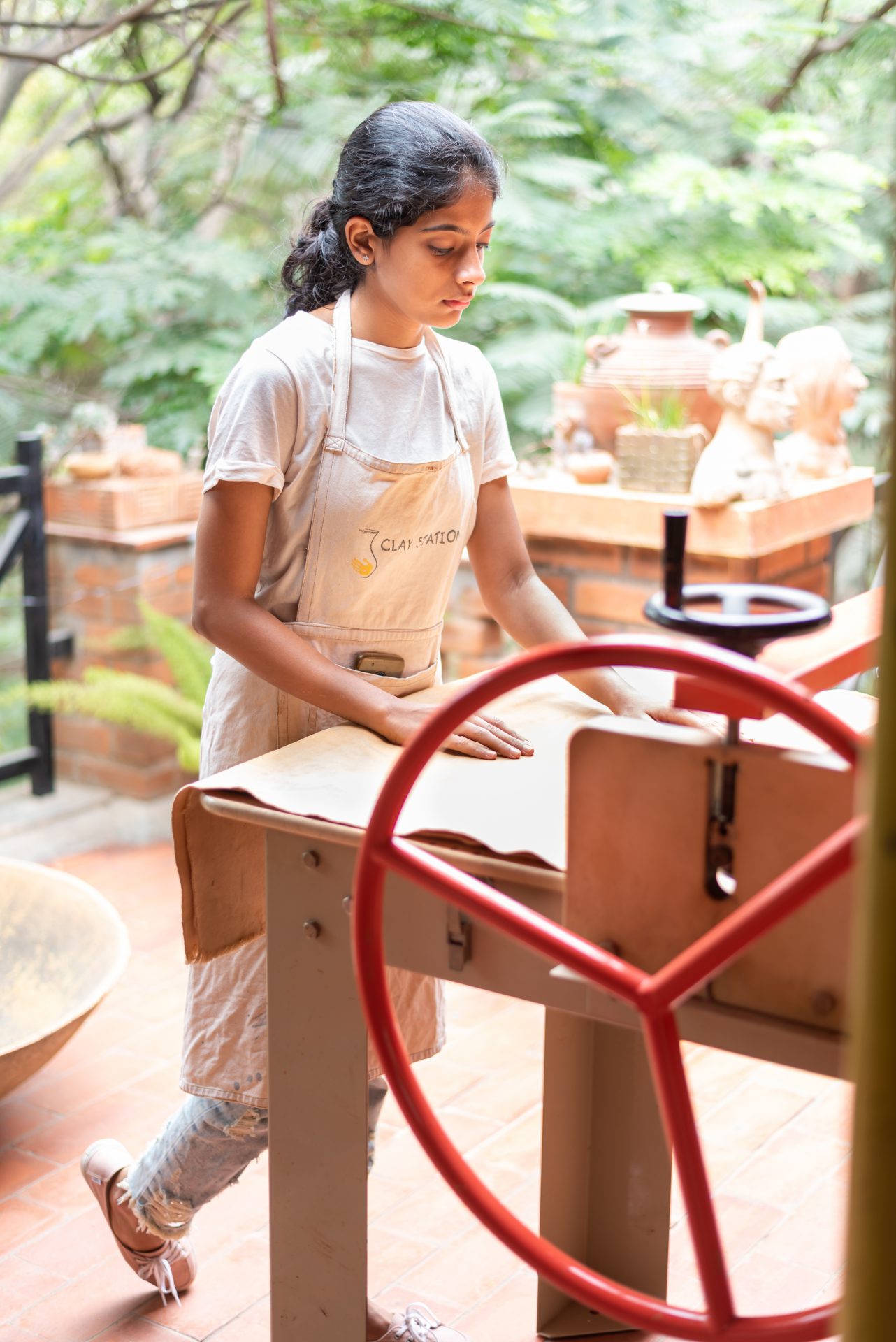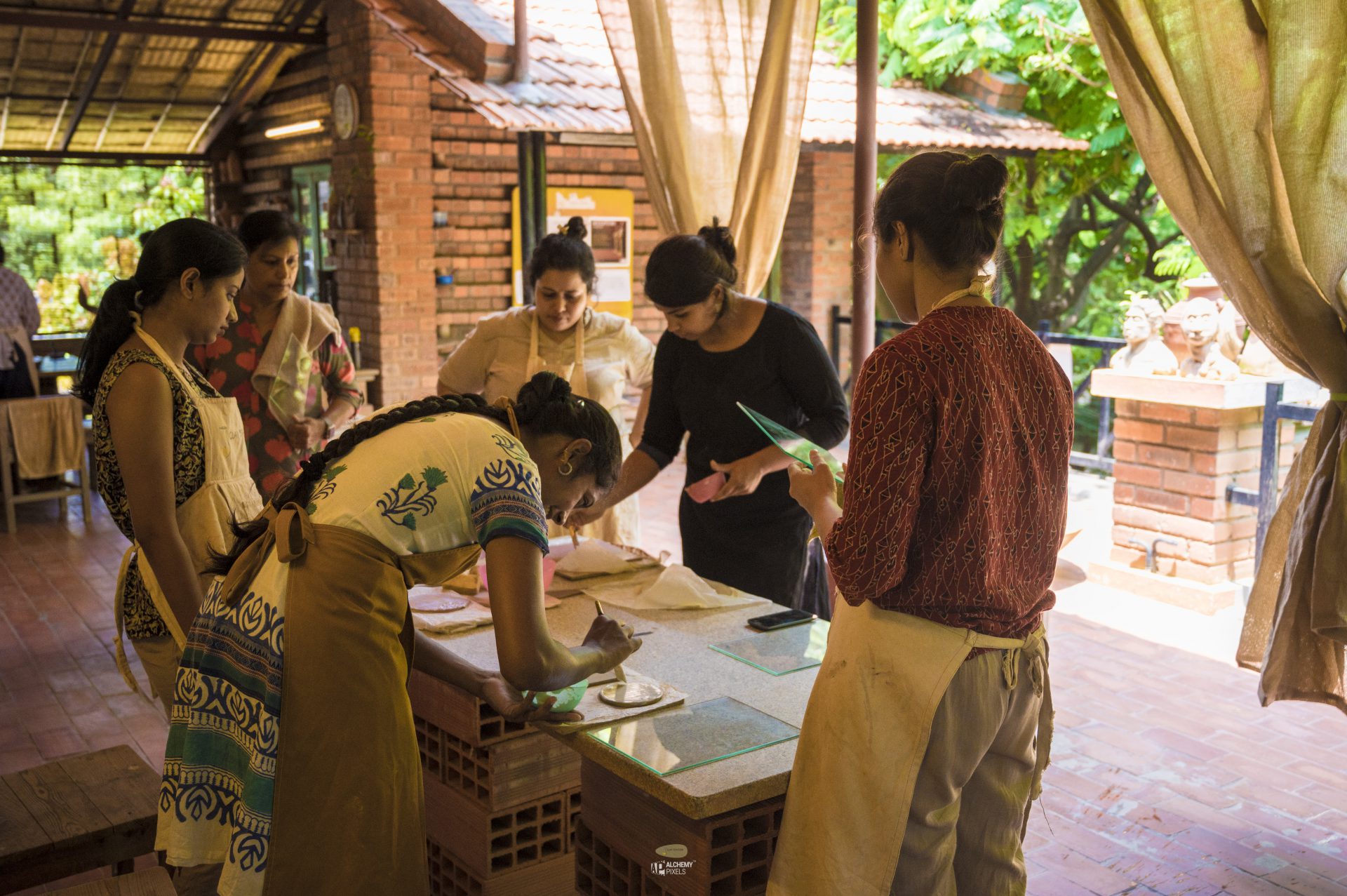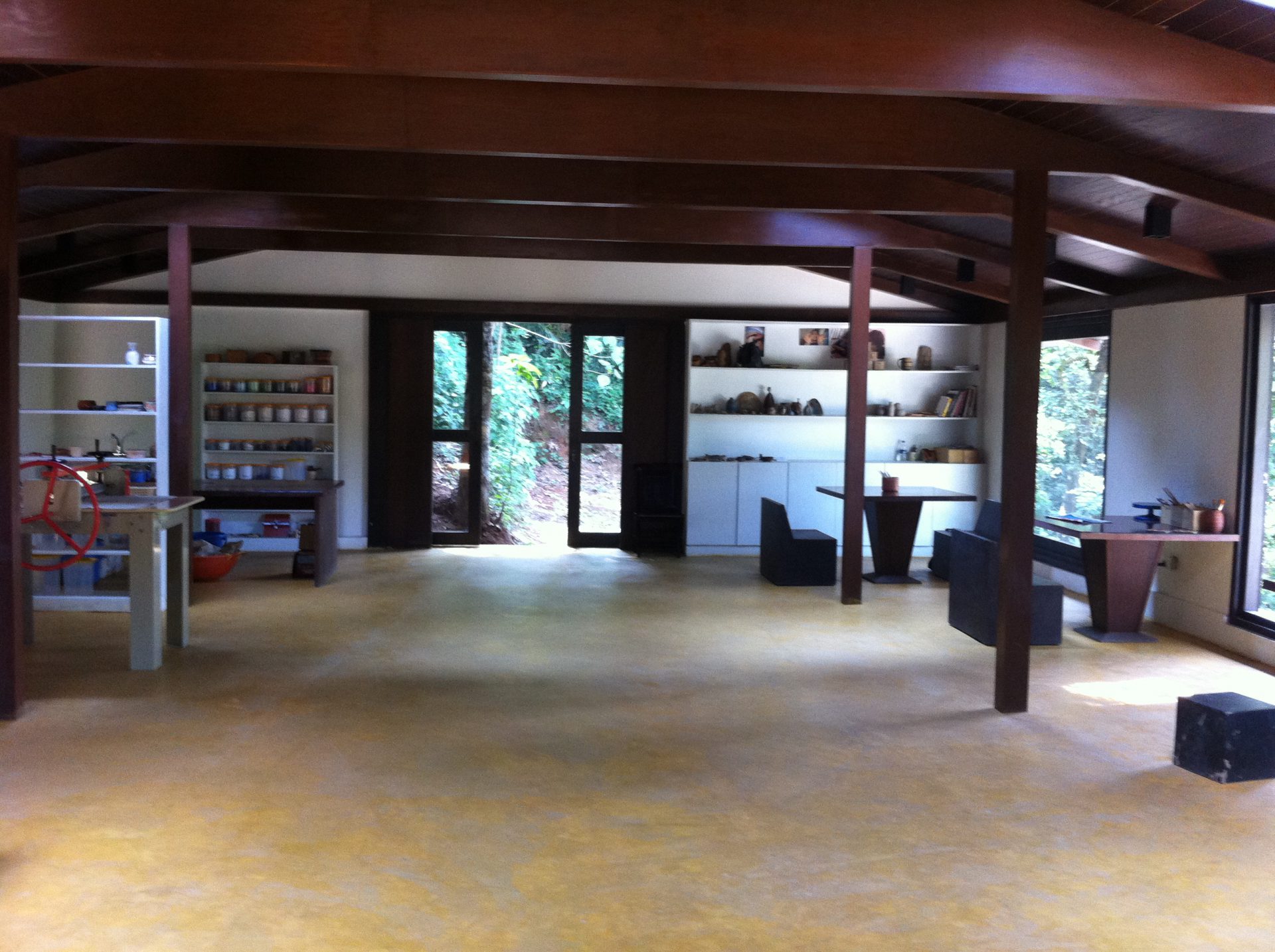 Nature just outside your window, to draw inspiration from
Nestled along the eastern slopes of the Westen Ghats, this studio has the perfect ambience for long, focused pottery sessions. The surrounding vegetation ensures fresh air and pleasant temperatures, throughout the day.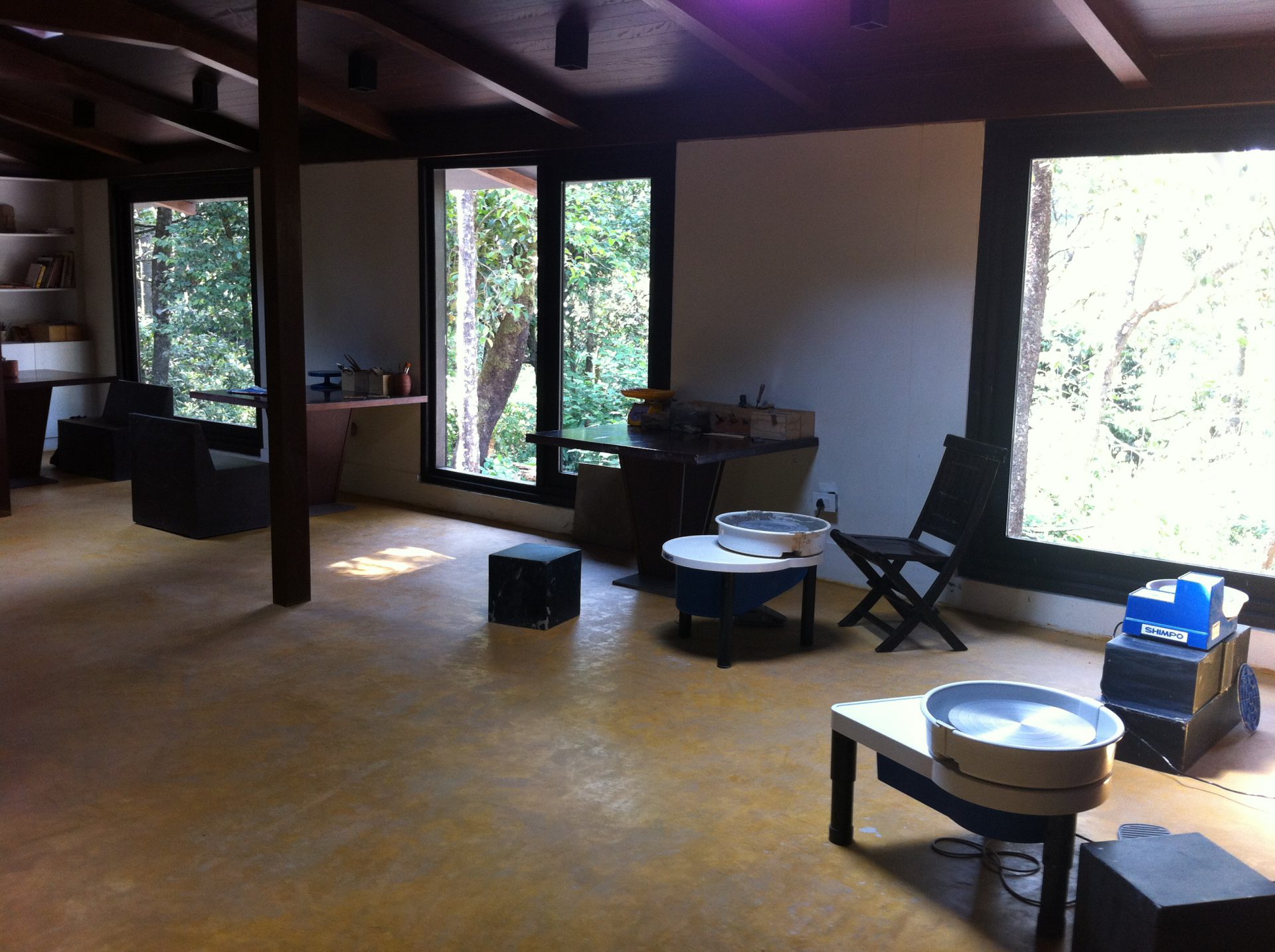 All the materials and tools within reach, and plenty of open space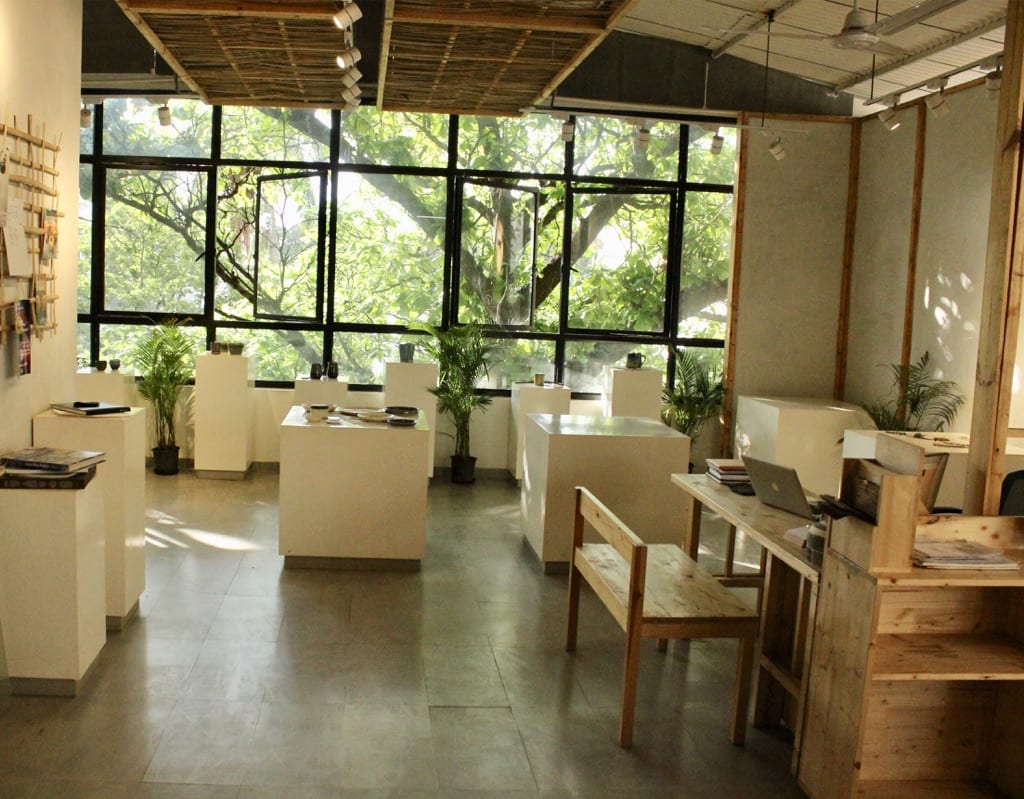 Warm decor and a steady breeze
CLAY STATION SADHASHIVANAGAR
A cozy workspace in the quieter parts of North Bangalore, complete with experts to guide you along your artistic expeditions.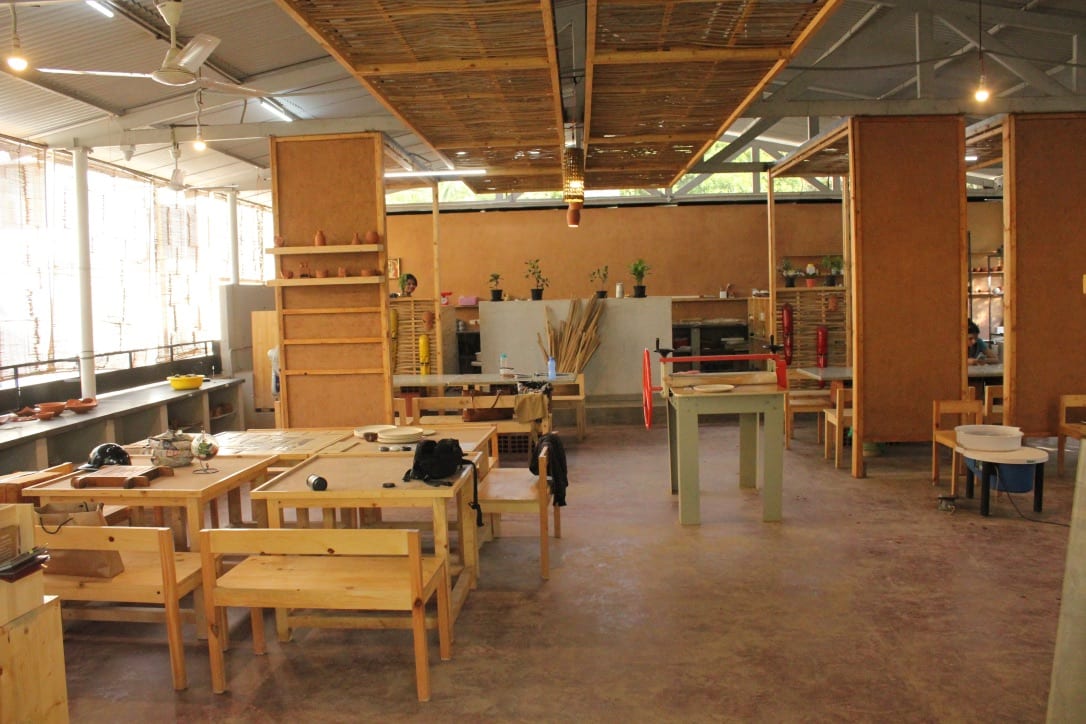 The well worn floor betrays the constant flow of busy feet since the studio's inception